Some Guidelines on Website Designing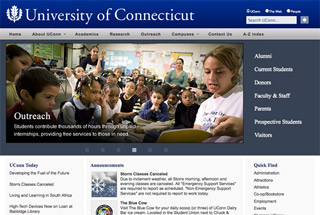 Website designing is more about your strategies, i.e., how you plan to design your web page or website. An extravagant use of superb graphics and catchy, attractive images does not result in a good website always. The most important step in designing a good website is to understand properly what the website has to accomplish and how to put it there.
It is pretty easy to find developers and writers to aid in web designs. But to extract the proper contents out of their genres is the crucial point that leads to a better developed website.
Optimization with search engines is one of the basic strategies that lead a website to be easily searchable. Keywords, if included into the writing contents of the website, help the search engines to easily locate the website, grabbing the individual's attention in a quick go. The frequency of usage of keywords makes the website more easily available in comparison to other ones. Furthermore, these things increase the relevancy of the website.
Another important criteria that has to be kept in mind while designing the website, is the purpose that it is going to serve. A website designed to serve personal needs, of course cannot be of the same look and feel as that which is going to serve a commercial purpose. There has to be a distinct difference between the websites with respect to their functionality. For example, a personal website should contain ample vital statistics to represent an individual, whereas a business website should have maximum exposure to the corporate world.
Similarly, websites designed solely for general awareness and spreading information, should try to avoid bias towards any single brand or company, and should be free of claims, to increase the credibility of the website.
The next big factor in website designing is the compatibility of the website with all the popular browsers like Internet Explorer, Mozilla Firefox, Opera, Google Chrome, Safari, etc. A website with attractive graphics and informative contents but with poor browser-compatibilities bears no fruit.
The ornamentation part of the website solely rests on the developer's taste and ideas. To make a good impression in the minds of the visitors of your website, you may use nice Flash animations. Flash animations can be easily created using various free software available these days. Homepage of the website can be given a professional and captivating look with appropriate use of Flash content.
Last but not least, maintenance of the website. It is another very important factor that has to be kept in mind as you design it. The person who will be in charge of maintenance must be fixed. Again, profits from the traffic, and success determining criteria should be pre-calculated. Furthermore, applications that can be installed in a website have to be listed, and functionalities whose access has to be restricted have to be ticked off.
Moreover, many web designing companies in Sydney are now progressing in a distinctive manner, following the proper guidelines to design a particular website.